Worm Reduction Gearbox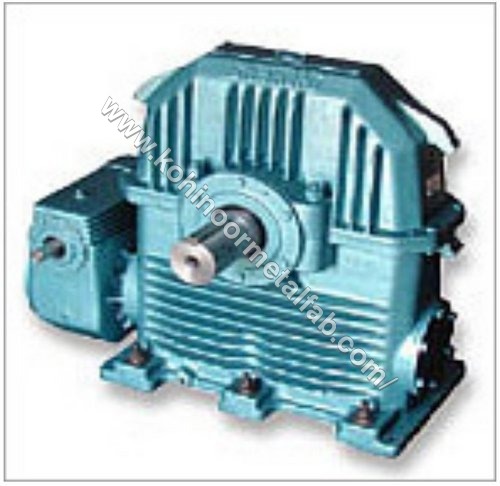 Worm Reduction Gearbox
Product Description
Worm Reduction Gearbox
We have gained immense appreciation among our clients for manufacturing, supplying and exporting a superior quality assortment of Worm Reduction Gearbox. Appreciated for their rugged design, high tensile strength and negligible maintenance, these gearboxes are popular in the market. In order to match the exact specifications of the clients, we are offering these gearboxes in different specifications. Our developed Worm Reduction Gearbox is mostly used in diverse automotive industries and machinery tools.
Further Details:

We are a well known manufacturers and suppliers of Worm Reduction Gearboxes. We offer a range of fine quality worm reduction gearboxes. We also offer customized gearboxes to conform to different requirement for different applications. The Worm Reduction Gearbox that we manufacture is efficient, convenient, and cost effective means of power transmission. Our gearboxes incorporate advanced design and are manufactured by specialized techniques.

Features
Some of features that are available in worm reduction gearboxes are :
The worm gearboxes are hobbed with multi start hobs. This always ensures a high load carrying capacity.
The reduction gearboxes fabricated by us are capable of various power ratings in multiple stages of reductions.
They are supported on high quality Roller/Ball Bearings designed for life under grease/oil splash lubrication.
Hardened and ground worm drives are also available.
Casings are made from fine graded Cast Iron. Worm gearboxes are made from nickel alloy steel, case hardened and precision ground surfaces. Worm Wheels rims made from Aluminum, Phosphorous Bronze (PB2C), Bronze casted on Graded Cast Iron hubs.
They are available in various ratios and centre.